Evo is a vision for the future of geoscience software – spanning desktop and cloud applications, APIs, and exciting new micro-capabilities (like notifications and web visualisation). It is not just for geoscientists and engineers – it's for data scientists, IT managers, developers, and stakeholders.
The Evo project kicked off on 9 February 2021 with a diverse, multidisciplinary, freshly assembled team spanning Christchurch, Auckland, Vancouver & Toronto. In the first 6 weeks we covered significant ground, challenged foundational business assumptions and identified opportunities that Evo, as a business, can capitalise on in years to come. My individual goals were to contribute to the formation of a business model and product strategy, define audience(s), formulate the UX plan for research, analysis and deliver prototypes for testing & production.
Attain the benchmark from researching other API frameworks. What aspects stand out from good/bad usability, could we identify additional functionality and flow from these other like services & products?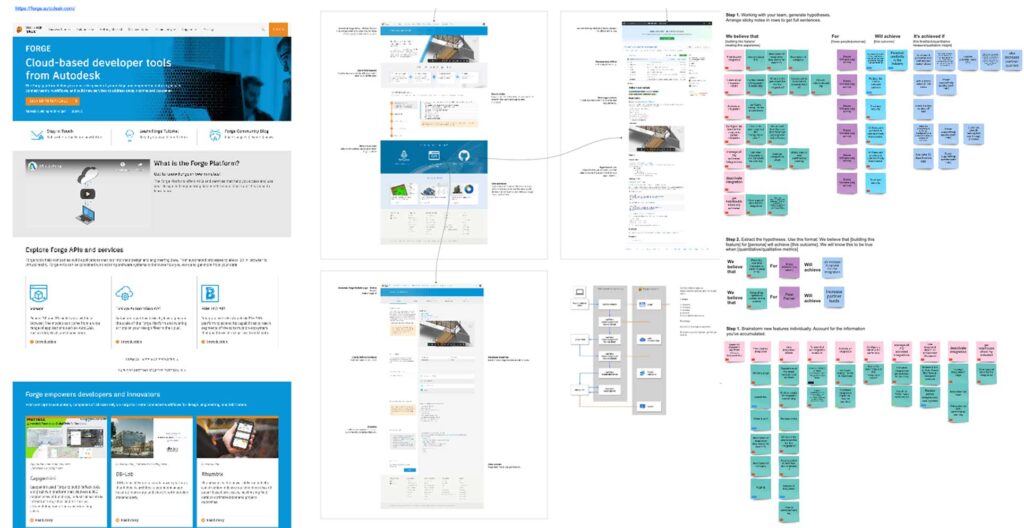 We engaged with diverse range of customers and partners, spanning industries, roles and areas of expertise. These one-on-one conversations use open-ended questions to elicit stories about specific experiences that help uncover unacknowledged needs. This protocol allows the interviewer to probe more deeply into stories than a more traditional interview.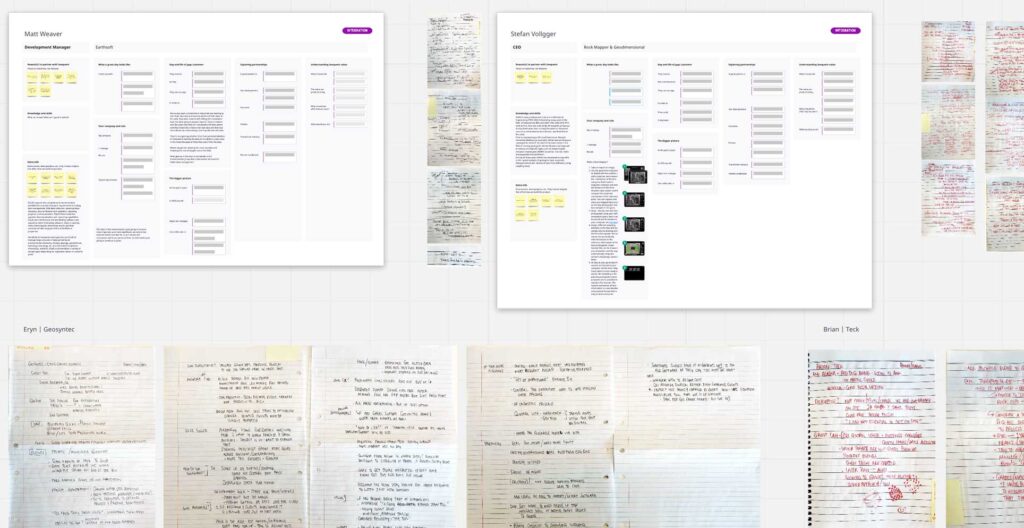 Lead with empathy
Engage with diverse customers and partners, spanning industries, roles and areas of expertise to understand their aspirations, challenges and jobs to be done.

Desire first
In this approach, we unusually tackled the challenge of creating Evo from the desirability lens – using the needs of customers to provide objectivity and clarity in the business design process.
Assumptions to facts
To ensure objectivity and provide clarity, we set out to identify and define assumptions and replace them with facts through interviews and feedback with users.
Ecosystem thinking
Evo is an opportunity is to create an ecosystem that connects partners and customers and deliver a disproportionate amount of value to geology workflows.
After we transcribed the interviews, segmented the audiences, we derived personae from the individuals that stood out as the main segments in each of the specified audiences.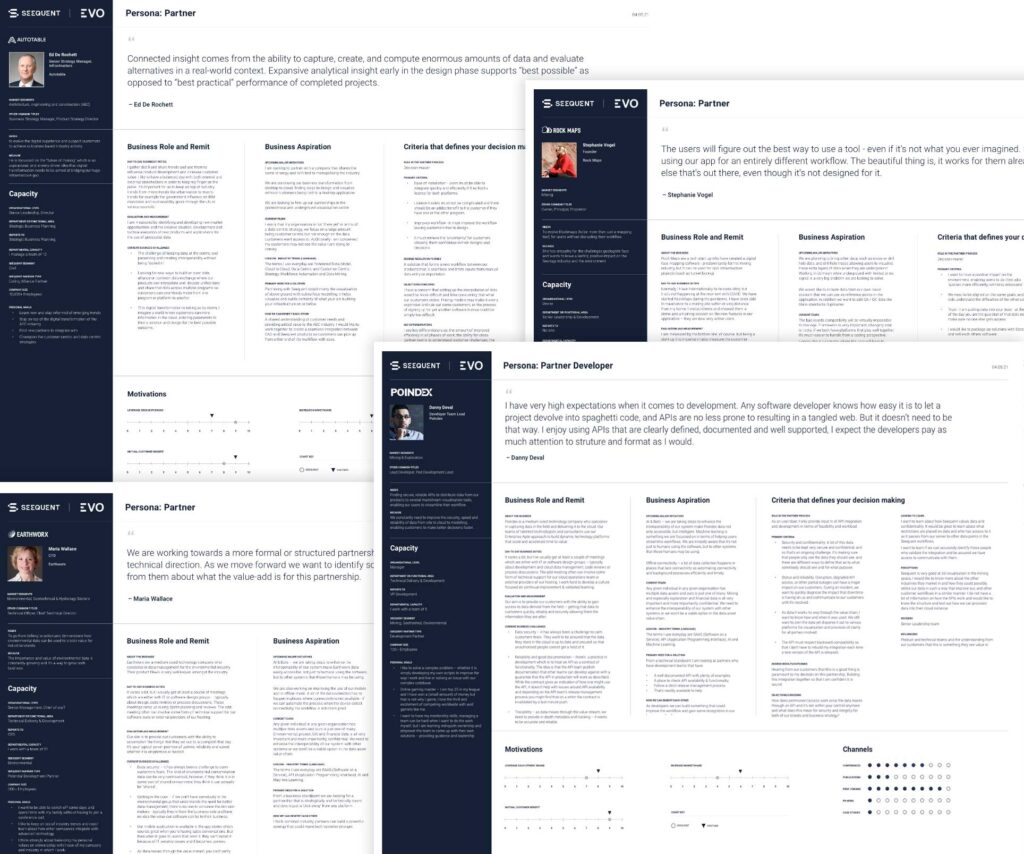 With the following in mind:
Identify the nature of the journeys customers take—from their point of view
Understand how customers navigate across the touch points
Anticipate the customer's needs, expectations, and desires
Set priorities for the most important gaps and opportunities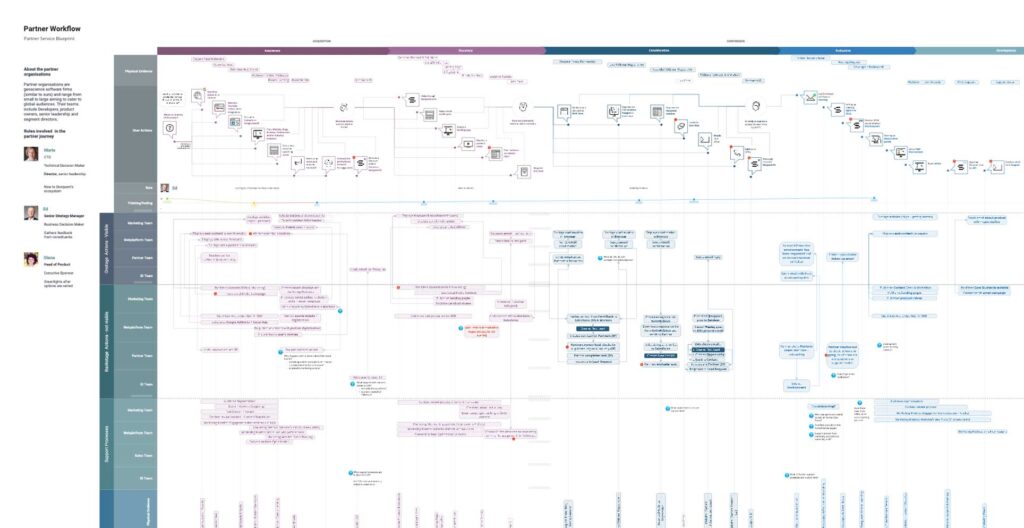 Partner Value Propositions
The partner segmentation transformed how we look at Evo partners – from alliance, integration, and resellers to an approach which categorises partners based on their commercial reciprocal relationship with Evo.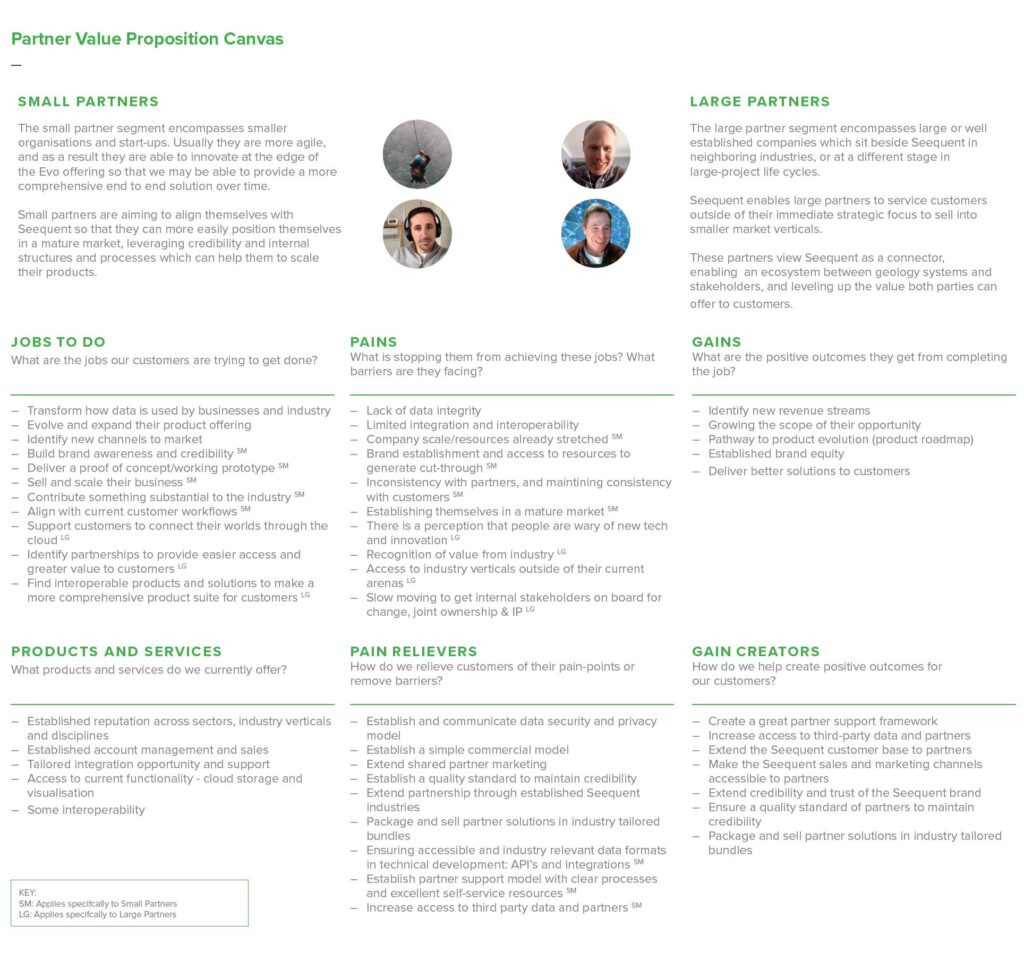 Customer Value Propositions
The customer segmentation framework shifted from focusing on industry verticals to customer categories based on behavioral traits of role types, and the jobs that they are trying to get done.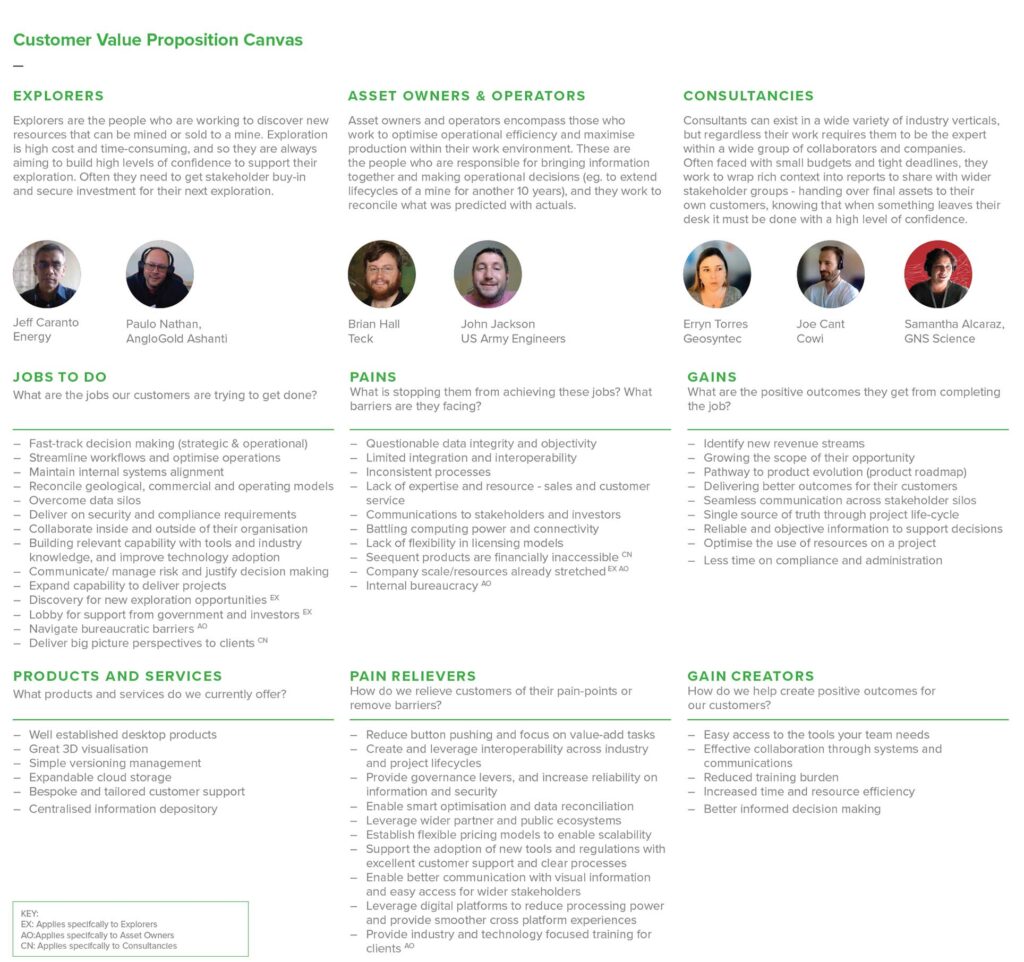 The general flow of the product as it is build & used within the ecosystem, this helped derive sections so that it could allow for simultaneous design and development of individual components. This helped the team view all stages of the flow on a higher level.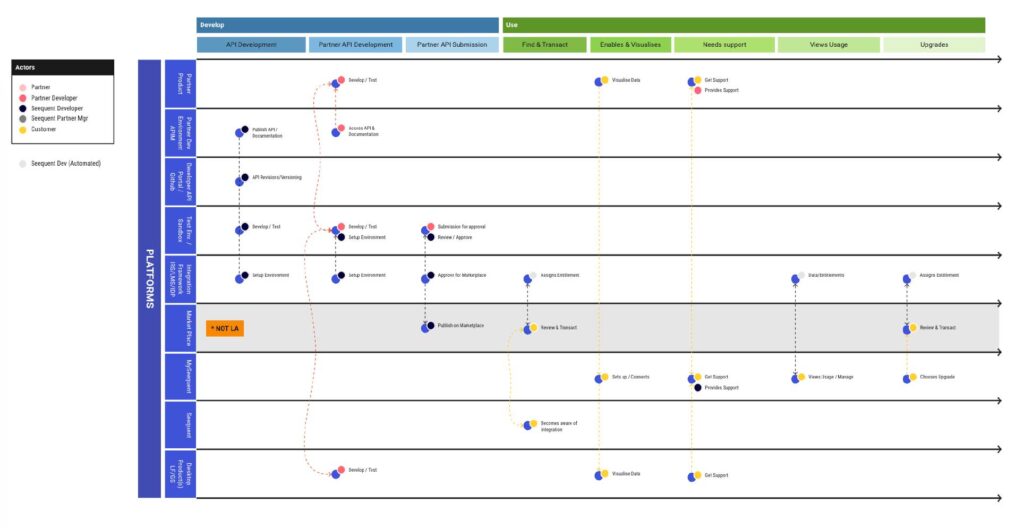 We created wireframes and carried out usability tests to determine if we were successful in the direction of our strategy and flows.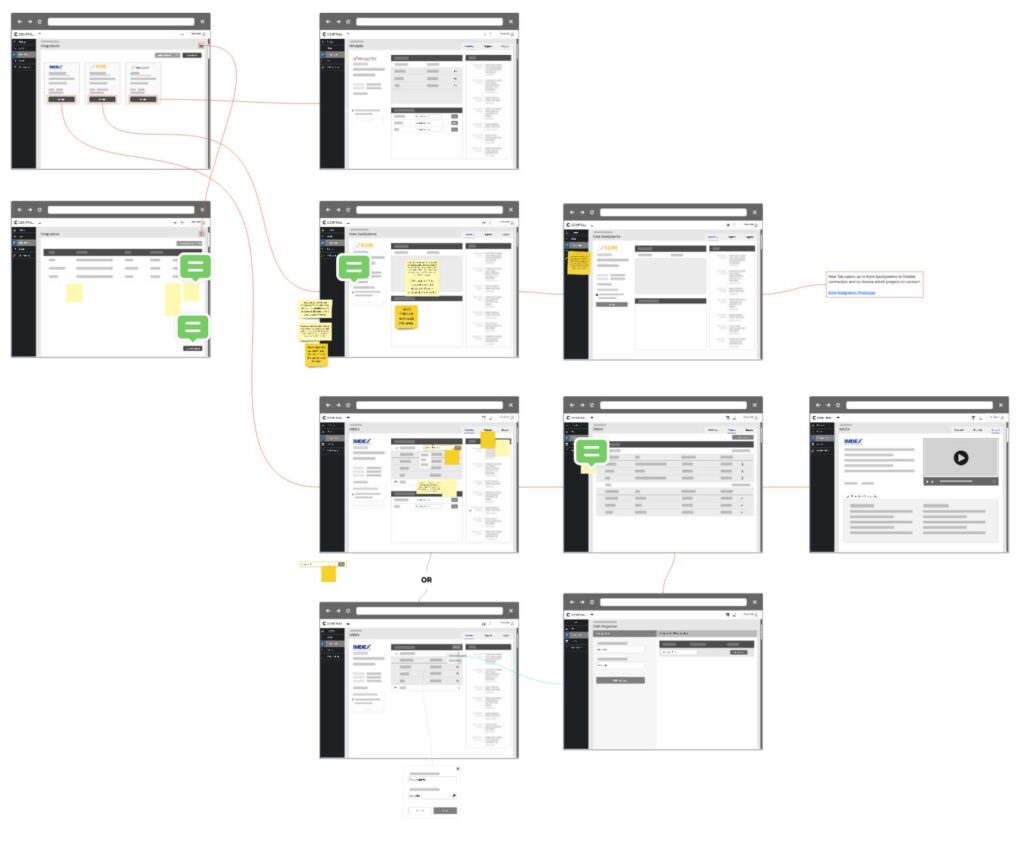 Date: November 10, 2023
Categories:

Product Design

User Experience

Company Bentley Systems / Seequent
Role Leading overall experience direction and strategy